[Patch 6.1] New Titans! Light Titan and Moon Titan
In Wartune Patch 6.1, we'll see two new titans introduced – the Light Titan and the Orderly Titan!
Light Titan
The Light Titan is an aggressive titan, which looks quite deadly, as if players weren't hitting hard already.
Moon Titan
The Moon Titan is a defensive titan, which unlike the guardian titan, is a big time absorption shield, instead of damage reduction.
Thoughts and Other Titans
Though the Light Titan looks terribly mean, with how quickly players can die these days (knighthood skills and talents, huge tattoo stats, smelt equipment… it all adds up to a lot of attack), I think the Moon Titan sounds like a welcome addition.
As reminders, these two new titans are in addition to the Orderly and Wise Titans, which are relatively new to the game and cannot be obtained through Titan Training. As of right now, they are only available through spender rewards.
Orderly Titan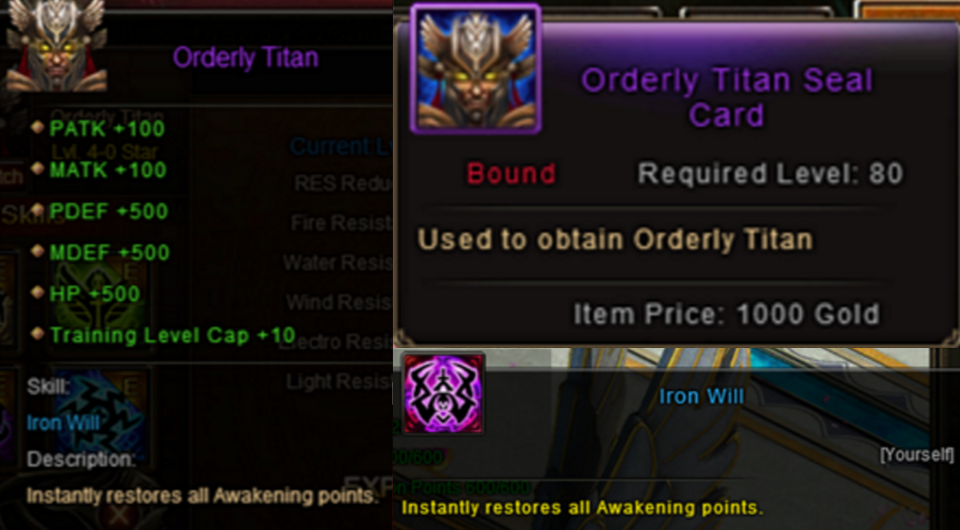 Wise Titan
Patch 6.1 OVERVIEW of All Changes
Click here or below for more on Wartune Patch 6.1!
Matched Links from DolyGames Sites / Google