[Patch 5.6] New Clothing System Guide
Hey guys, in this guide we present to you the new Patch 5.6 Clothing System and give you all the details about it:
Modifications to Clothing Attributes
One piece of clothing will no longer offer an attribute bonus. Only identified attributes will be kept.
There is only an attribute bonus added to the whole clothing system. Attribute bonuses can be increased by engulfing clothing.
Clothing Identification
When refining a piece of clothing, stars will only increase. Identifying clothing is guaranteed to succeed.
Modifications to Clothing Synthesis
Clothing Synthesis has been renamed "Clothing Engulf."
Players may engulf Clothing, Fashion Cores and Good Luck Charms to upgrade their Clothing System.
Clothing players obtained from previous versions can be engulfed to increase clothing attributes. The higher the level of the engulfed clothing, the more attribute bonuses the new Clothing System will get. Attribute bonuses obtained by engulfing clothing will not be less than that obtained by upgrading clothing in the old Clothing System.
4) Upgrading the Clothing System will increase total attribute bonuses for the system. Starting at Level 10, players will randomly obtain clothing for every 5 levels upgraded.
Clothing Shop Modifications
Players can no longer try on clothing in the Shop or event panels.
Clothing Title Adjustments
Maximum Clothing Level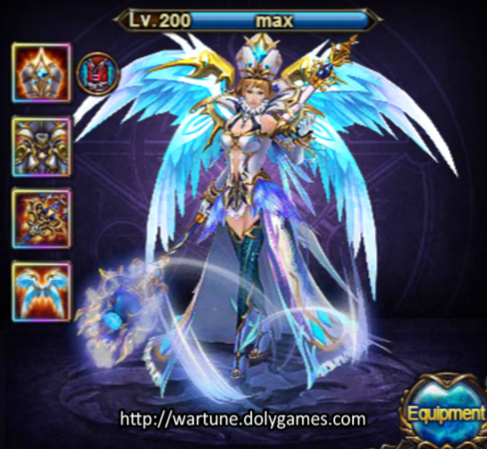 VIDEO: Wartune Patch 5.6 Preview – Clothing System Changes (Clothing Engulf)
All Our Wartune Patch 5.6 Guides & Info
[Patch 5.6] New Feature Eudaemon Patrol
[Patch 5.6] New Clothing System Guide
[Patron Exclusive] How to Prep for Patch 5.6 Clothing System Changes
[Patron Exclusive] How to Prep for Patch 5.6 Clothing System Changes
[Patch 5.6] Weekly Dungeon Abandoned Altar
REFERENCE ARTICLE:
Frost Dwarf Eudaemon in Detail
[Patch 5.6] Artifact Roulette Guide
[Patch 5.6] The New Titan System
[Patch 5.6] All Other Changes
[Patch 5.6] New Eudaemon Frost Dwarf
Matched Links from DolyGames Sites / Google