Eudaemon Mark Shards Still Work
Hey guys, there have been complaints by players about Eudaemon Mark Shards not working after Wartune Patch 6.1. I can definitely understand the frustration of the players since this specific issue was not implemented well, but in this short post I want to show that they indeed still work, but you must strictly follow these instructions (see below picture I prepared for you).
Note 1: I emphasize again Mark Shards will not work if even 1 Eudaemon type has 5 or more kids (even if you have only 1 basic kid like Battle Oracle).
Note 2: You don't have access to this unless you physically walk over to God Timo.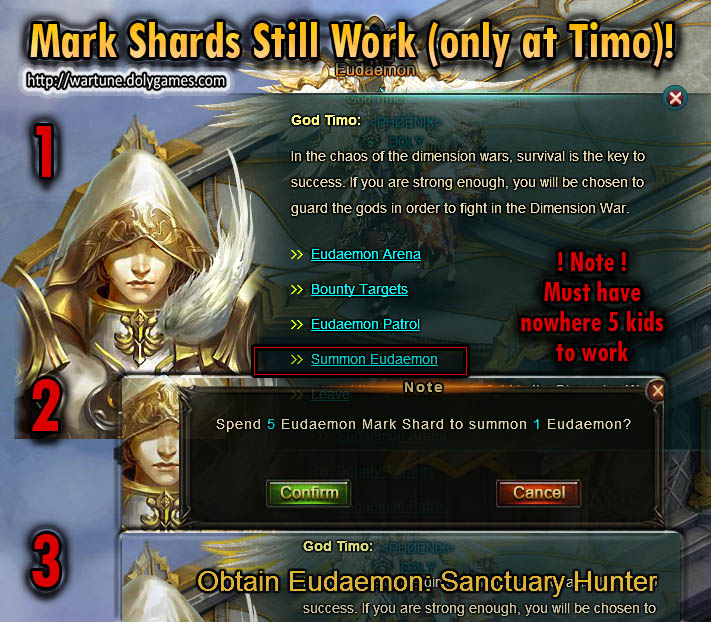 Matched Links from DolyGames Sites / Google