New Jewel Hunt – Wartune Game Update Nov 2015
Hey guys, in this post we share with you the new Jewel Hunt in the upcoming Wartune update which we expect in November 2015 (no official confirmation). The updated Jewel Hunt mini-game has kept the basic logic but has undergone a lot of changes:
New Jewel Hunt Changes:
Much wider playing board. Technically I think this is better, i.e. gives higher chance for matching things.
Much lower rewards from matching jewels.
Much lower rewards from chests.
Limit to maximum spending allowed.
1 time per week only.
The 1 good news – Wider Board:
The new playing area is much wider and therefore more interesting and I think has higher chances to find good matches: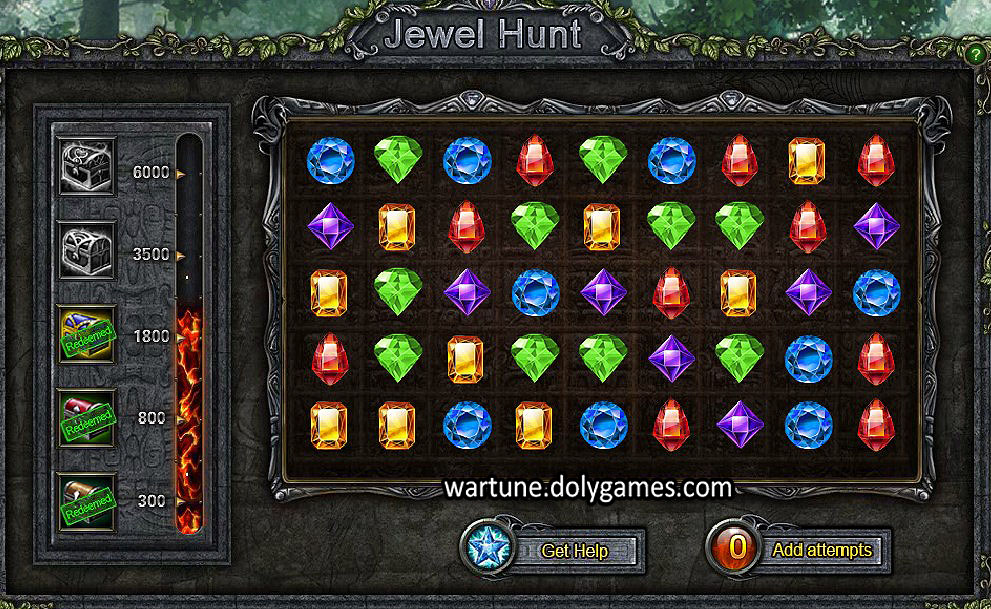 New Jewel Hunt Chests:
Lost Treasure of Antiquity 1
Open to obtain:
Nickel x5
Level 1 Gem Pack x2
Soul Crystal x10
Lost Treasure of Antiquity 2
Open to obtain:
Nickel x10
Level 2 Gem Pack x2
Soul Crystal x20
Lost Treasure of Antiquity 3
Open to obtain:
Nickel x15
Level 3 Gem Pack x2
Soul Crystal x50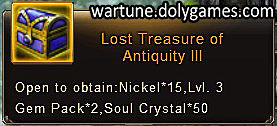 Lost Treasure of Antiquity 4
Open to obtain:
Nickel x20
Level 4 Gem Pack x2
Soul Crystal x100
Lost Treasure of Antiquity 5
Open to obtain:
Nickel x50
Level 5 Gem Pack x2
Soul Crystal x200
New Jewel Hunt Video:
See all posts about Wartune Game Update Nov 2015:
Matched Links from DolyGames Sites / Google