Wrath Strike Defensive Kill Strategy
Hey guys, in this post I share with you my Wrath Strike tip/strategy for 1v1 battle success such as Road of Glory or other 1v1 PvP.
Wrath Strike, a basic Knight Offensive Knighthood skill, has one very nice feature – a 50% chance to reduce (not deduce :P) damage taken by 50%. That said players often prefer to use Deicide or switch to Sylph mode for maximum damage output, however…
…there are specific cases, such as the 1v1 battle in Road of Glory where I have found that spamming Wrath Strike brings a bigger and safer success.
This is because spamming this skill almost guarantees a permanent 50% damage reduction which is a fantastic defense vs enemy attacks. I find that it is even totally OK to allow the enemy to go sylph mode first and let him/her dish out all their damage on 0% or 50% while protected by the 50% of Wrath Strike (and also dealing a decent 380% damage). This gives you more control and allows you to switch to maximum damage for 50%-100% damage range. This also lets you not fear the strong Delphic attacks which get nicely cut off by 50% (unless you managed to Holy Seal in time for a nice heal).
An alternative, which is less predictable, is to cast Wrath Strike right before an enemy Delphic or any strong attack, but because of the 50% chance this is risky as it might not work. This is why I prefer spamming it as rage cost is limited.
This strategy does require patience because you will have a strong urge to use a powerful skill or go nuts in Sylph mode, but staying in control, being patient and unleashing maximum damage at the right time is also a nice road to success.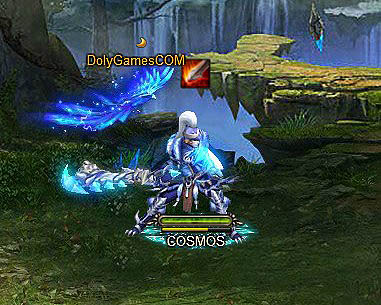 Matched Links from DolyGames Sites / Google