[Patch 6.1] Warrior's Mark Added to Arena Shop!
As the title suggests, in Wartune Patch 6.1, Warrior's Mark is added into the Arena Shop! For 1000 Insignia you can trade for one Warrior's Mark chest. This means we have an awesome method to trade a very abundant resource (Insignia) into two much more rare and valuable materials (Tenacity Marks and Beast Souls).
Arena Shop
Best addition to the game in Patch 6.1 (in Elia's humble opinion…)!
Tenacity Marks
Each chest contains 30 Tenacity Marks, so for the mid-level Tenacity fate levels (408 Tenacity Marks each level), you need only 13 to 14 chests, to improve your tenacity and intensity stats.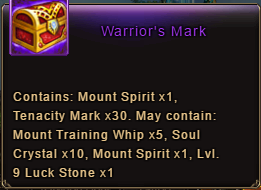 Beast Souls
Even once you're done with Tenacity fate levels, Warrior's Mark chests will continue to be a great source of Beast Souls. Each chest guarantees one Mount Spirit, and has a chance to draw an extra one. For every 25 Mount Spirits you collect, you can synthesize an Ice Fang mount card, which is worth 80 Beast Souls!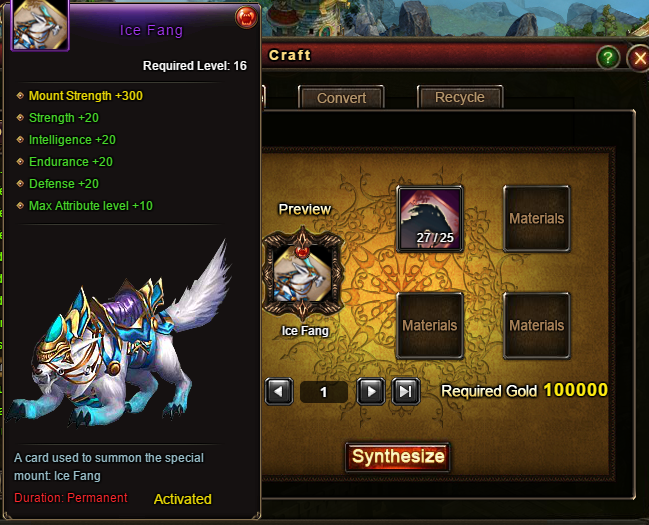 Video
Patch 6.1 OVERVIEW of All Changes
Click here or below for more on Wartune Patch 6.1!
Matched Links from DolyGames Sites / Google