Expert Dimension Exploration for hidden events
Hey guys, I want to share with you my study on the exploration of the Expert Dimension with the aim of discovering hidden events. On the picture below you can see my data of fully exploring 6 sectors of the Expert Dimension. The black dots are the locations of the visible yellow mobs / events which are below Expert or Master Trial. All other boxes have been explored and the hypothesis I had was that if I uncover all areas then I will be able to find all the hidden events such as balen mines, so I started this study to check if my hypothesis was correct or not.
Note: I first fully conquered my dimensions before beginning the study as to not damage my resistance and will crystal income. And normally afterwards one should be spending the energy on hunting down Expert /Master trials, but I decided to sacrifice my energy for the sake of this study and to share it with you.
Results of the Exploration for Hidden Events
In these, illustrated below, 6 fully explored sections of the expert dimension I was able to find 2 hidden grey treasure chests and 3 hidden Eudaemon events (plus, of course, lots of secret merchant offers that I didn't care about). In the grey treasure chests one would find the familiar rewards such as 500 rose hazels, 50 eternal hearts, 500 soul crystals, 50 dragon essences, 20 bounty scrolls, etc, and, in the Eudaemon events had the same 4 rewards: energy, life, death and the dimensional coordinate chest – these, for me, are not worth the time and the energy cost. I am a lot more interested in the chance of finding offerings or hidden balen mines and I did not find any of these unfortunately.
So the conclusion of my study would be that it is not worth it to search for missed hidden events and that it is much better to spend the energy to only challenge the Master and Expert trials for the chance of getting 10-15 mahra / sepulcrum.
That said, I did hear from my guild chat gossip / chatter that someone apparently found 3 balen mines in the Expert dimension and I don't know if they simply got very lucky or if they cleaned all the sections of all 30 levels, but I cannot spend more energy on this study to try to find out and have to again focus on conquering new dimensions now :), but maybe other people can share in the comments their results if they did a similar investigation.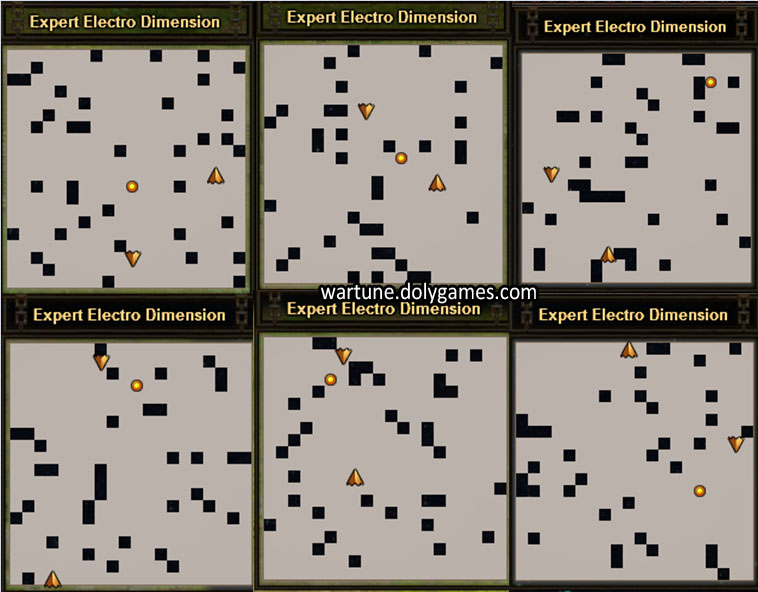 Matched Links from DolyGames Sites / Google