Wartune's Sylph Arena Overtaken by Avengers
Hey everyone! A new powerful team appeared in Sylph Arena obliterating all enemies! When I first heard about it I did not believe it because they told me that this team is extremely powerful and even destroyed several strong GM players, but later in the day I actually saw them and quickly took a screenshot!
I am now able to share that screenshot proof with you and warn you to be super careful as they are extremely powerful. But if someone does manage to win a battle against them they would receive a massive amount of Sylph Arena points!
Note: it took a big effort to capture this screenshot so I hope you appreciate it! 🙂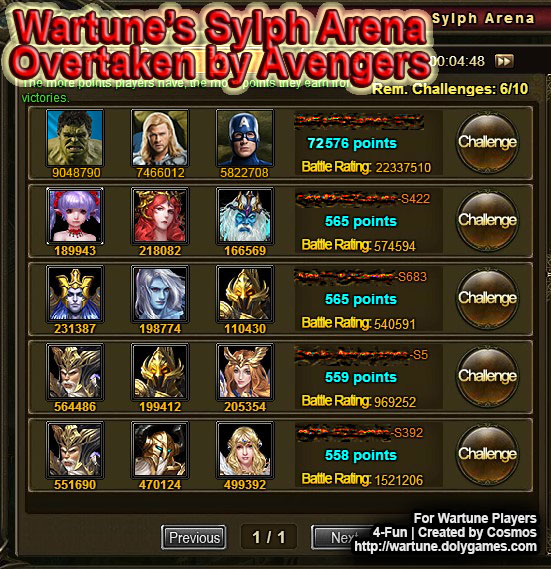 Matched Links from DolyGames Sites / Google
Matched Links from DolyGames Sites / Google