Home
»
»
New Blessing From Gargamel!
New Blessing From Gargamel!
(Posted by Arbin)
Hello guys I am here today to show about something new from the class wars.It's about a exp blessing which
is given for all the players (I don't know if it's cross-server).This blessing came from rank 15 of Gargamel in Class Wars.This is a picture of it:
And for those who don't know who Gargamel is here are his stats:
This is all about this.Thanks!
Matched Links from DolyGames Sites / Google
Search for what you need:
Please Support
Hey everyone, if you do not want this huge Wartune resource to die, please support our daily hard work,
here are 3 options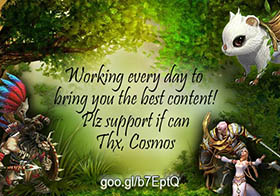 Weekly Popular Guides & Articles
Promo by Google