COSMOS & Demonic Cloud Clothing Set
Hey everyone! Yesterday I opened 2 sets of Rider's Chests and in one of them I got the Demonic Cloud mount which I think is nice, so I thought to come up with a nice looking clothing set / design to match it. And so I share that with you here.
I decided not to wear wings for this one as it didn't feel right, so I selected the 3 clothing items to be:
Refined Look (hat / helmet)
Fengshui Garment (body / armor)
Darkside Vogue Weapon
No Wings
And finally I made a small collage with how it looks: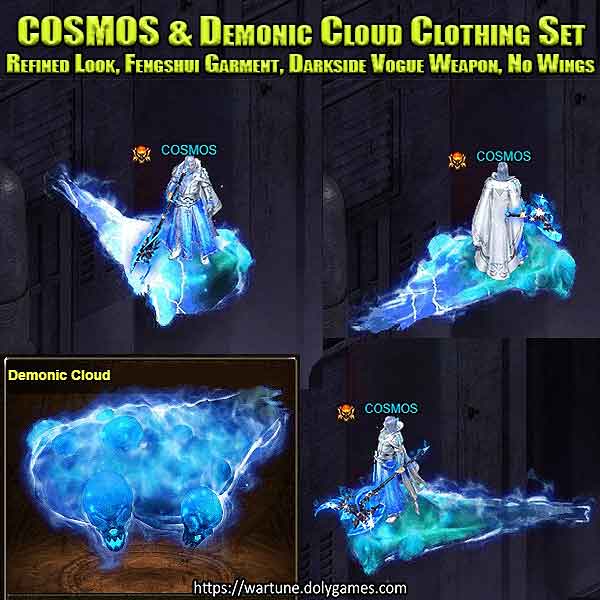 Do you like this setup?
Do you like this mount? or "flat" mounts like this where the character is standing?
If you have some other good looking custom designs that you made with your Wartune character feel free to take a screenshot and post it below in the comments.
Matched Links from DolyGames Sites / Google
Matched Links from DolyGames Sites / Google