Home
»
Posts Tagged
"
Venus"
Posted by Eliatan on Sep 18, 2016 in Analysis & Tables, Featured, Sylphs, Videos
There have been some big changes to skills in Wartune Patch 6.1. Some of the sylph skills have drastic differences. Here we lay out the...
Read More
Posted by Krishna DolyGames on May 3, 2015 in Featured, News, Events & Patches, Sylphs, Wartune China, Wartune Guides, Tips & Strategy
Hey guys, Chinese Wartune got a new patch roughly 6 months ago which introduced the Sylph Fusion System. Basically, you are combining a...
Read More
Search for what you need:
Please Support
Hey everyone, if you do not want this huge Wartune resource to die, please support our daily hard work,
here are 3 options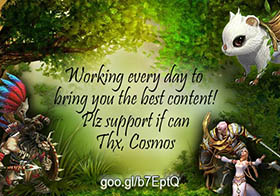 Weekly Popular Guides & Articles
Promo by Google