Home
»
Posts Tagged
"
titan system"
Posted by DolyGames Team on Mar 21, 2016 in Featured, News, Events & Patches, Upcoming Events, Wartune Guides, Tips & Strategy
Hey guys, in this guide we present to you the new Patch 5.6 Titan System and give you all the details about it: The Titan System unlocks...
Read More

Posted by Eliatan on Mar 17, 2016 in News, Events & Patches, Patron Exclusive
This post is extra work we do for DolyGames Patrons only - please support us for access to exclusive content. Want to JOIN also? (---...
Read More
Search for what you need:
Please Support
Hey everyone, if you do not want this huge Wartune resource to die, please support our daily hard work,
here are 3 options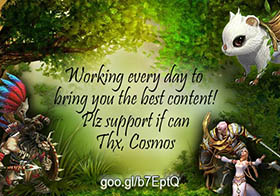 Weekly Popular Guides & Articles
Promo by Google