Home
»
Posts Tagged
"
support"
Posted by COSMOS on Sep 17, 2016 in News, Events & Patches, Other
Hey guys, in this post I want to highlight the various benefits / gifts that our Patrons receive at present. These are just a...
Read More
Posted by DolyGames Team on Oct 22, 2015 in Other
Hey everyone! If you benefit from and enjoy all the work put in this website then please support: A very simple thing that costs you...
Read More
Search for what you need:
Please Support
Hey everyone, if you do not want this huge Wartune resource to die, please support our daily hard work,
here are 3 options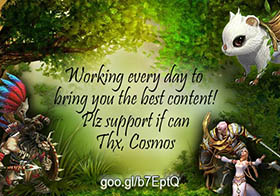 Weekly Popular Guides & Articles
Promo by Google