Home
»
Posts Tagged
"
cw prelims"
Posted by Eliatan on Jan 26, 2016 in Videos
Hey you guys, the first Class Wars tournament of 2016 was this past weekend, and turns out I started it off with a bang! After making my...
Read More
Posted by Eliatan on Dec 29, 2015 in Videos
It's the last set of Class Wars videos for 2015! A big congratulations to all the winners from my cross-server section. Cyprus...
Read More
Search for what you need:
Please Support
Hey everyone, if you do not want this huge Wartune resource to die, please support our daily hard work,
here are 3 options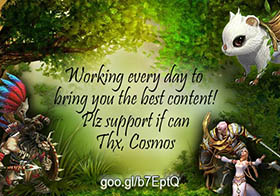 Weekly Popular Guides & Articles
Promo by Google